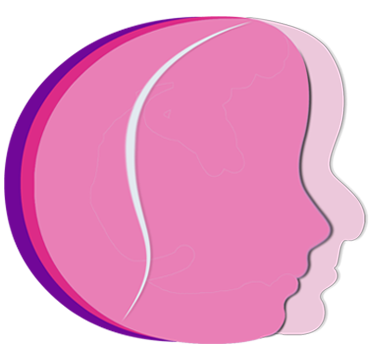 Everybody wants to look desirable
An individual starts to develop an inner self esteem and develops a complete new characteristic behaviorally, once he/she feels himself/herself in a perfect shape or free from all flaws. Hence most of the women as well as men consider cosmetic surgery as a key to happiness. At Cosmo arts clinic we bring to you a holistic approach which includes nutritional counselling through Ms Barnali Bose Paul Cosmetic dermatology and hair treatment by Dr. Shouvik Ghosh and Cosmetic, plastic surgery and non surgical aesthetics under care of Dr. Saptarshi Bhattacharya. Dr Bhattacharya having trained from the best institutes in the country and abroad including PGI Chandigarh, MAMC New Delhi and Pieta Centro, Brazil is brilliantly skilled for breast, body contouring and cosmetic female genital surgeries. We work with the main motto of delivering unique services for men and women that can help them to redefine their beauty and glow with increased confidence and pride about themselves.
Our objective is clearly outlined in our caption "Redefining Beauty". At Cosmoarts, we provide you with the best quality or rather multi-speciality services in cosmetic surgery. Cosmoarts is a company, located in 199, Ground Floor in Jodhpur Garden, near Jodhpur Park region of Kolkata West Bengal, opposite Bandhan Bank, Lake Gardens. We are proficient enough to support you with all kinds of Cosmetic Surgeries or Non Surgical Aesthetics.
Some of the services offered by us are:
Cosmetic surgery for facial rejuvenation, nose, eyelid, cheek and chin correction, breast shaping, body shaping, removal of flaws.
Liposuction services in thigh, tummy, hips and other parts of the body.
Wrinkle treatment
Skin rash treatment
Skin care
Scar treatment
Abdominoplasty or tummy Tuck. There are also provisions for lipoabdominoplast
Breast augmentation through silicon implantation.
Breast reduction to reduce abnormally large breasts in women.
Female genital cosmetic surgery including services like hymenoplasty, labiaplasty as well as labia minora reduction, labia majora reduction and augmentation, shaping of mons pubis, skin lightening treatment, vaginal rejuvenation and tightening.
Cosmetic surgery for face, we provide all kinds of surgeries like that of eyelid surgery i.e. blepharoplasty, nose surgery (rhinoplasty), lip surgery, cheek and chin implantation. There is even a scope to remove all kinds of deformities like moles, tattoos, or congenital malformations like ear deformity, tuberous breast, vaginal agenesis and other similar services.
Dermatitis treatment
Hair regrowth
Wart removal
Aesthetics with injection facilities involving botulinum toxin. There are arrangements of hyaluronic acid fillers for enhancement of parts of face and lips, chemical peels and glutathione injections to help men/women look fairer and lighter, thread lift services, platelet rich plasma for rejuvenation of particular body parts. In this, we offer special treatments like vampire face lift, breast lift processes and O shot procedures for sensitive body parts.
Anti Aging treatment
Skin pulse treatment
Skin lift
Baldness treatment
Hair fall treatment
Botox injections
Finally, cosmoarts also comes up with excellent energy devices like that of diode laser,Pico laser, low level lasers for laser lipo, and other devices like radio frequency skin tightening services.
Medical Vitiligo treatment
Acne or pimple treatment
Laser hair removal
Microdermabrasion
Skin tag treatment
Eczema treatment
Allery or weight loss related services