Breast Augmentation Surgery in Kolkata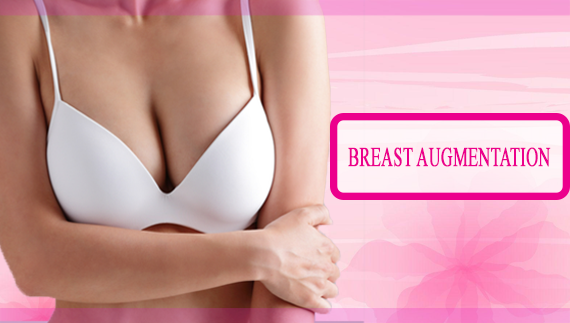 Care provided at Cosmo Arts for breast Augmentation:
The concept of breast augmentation i.e. augmentation mammoplasty is a science related to increasing the size of breasts for women who are not satisfied with the size of their breasts. We, at Cosmo Arts clinic, take care of one of the most important aspects of feminine beauty i.e. breasts.
Method of surgery:
Breast augmentationis done by placing the breast implants right under the breast tissue or chest muscles in such a manner that a woman can continue to lead a normal and healthy life with increased sexual satisfaction and inner confidence.
Breast Augmentation Surgery is initiated through an operation where a single cut is made on the inframammary area, or the axillary area, or the periareolar area under the breast. In this way, our doctors ensure that the breast tissue is separated from muscles as well as the connective tissues. Our doctors also give necessary guidance with which you can easily come back to regular life by following certain precautions like avoiding carrying heavy loads, etc. Just give us a call and we will be at your service instantly.
How risk areas are taken care of:
Cosmo arts clinic also holds expertise in preventing all risks and danger areas like that of formation of a scar tissue that can distort the shape of normal breast implant in ordinary cases. It is a reputed Clinic in Kolkata, to carry out the surgery without any form of breast pain that can later cause trouble to a woman. Another very important factor of breast augmentation is that of infection. Most of the women all around the world complain about this. At Cosmo arts clinic, we take special care of this factor and see to it that women do not face any kind of infection and walk out safely after a surgery is conducted. Many women also do not want to undergo surgery in the fear of changes of nipple and some uncomfortable sensation on breast.
Results of Breast Augmentation:
This also leads to increased compatibility with partners and we are happy to be a part of such an objective for every client that we serve. Our treatment process is very simple. There are efficient doctors who diagnose over all the heath conditions of the woman before conducting a surgery on her. We also have a team of trained doctors who help newly mothers in undergoing a surgery due to some unevenness in their breast. They don't have to worry about reduced breastfeeding even after the surgery is conducted. The basic objective behind of all these is increased self confidence in a woman. Doctors discuss about the types of implants i.e. smooth or textured, round or teardrop shaped, before a woman can agree on the preferred style of breast or technique of surgery to be adopted on her. Now you can easily step out of our clinic with a "transformed" you and step into any of your favorite eye catchy dresses.