Breast Reduction Surgery in Kolkata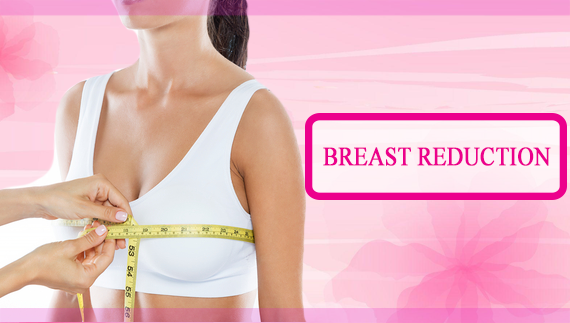 A feminine beauty is enough to capture the hearts of all instantly. It also adds to the outer charm and inner confidence in a lady. A girl assumes the shape of a perfect lady, when people are mesmerized by her looks and shape. Breast reduction or reduction mammaplasty is performed to remove the extra breast tissue that can alleviate all kinds of uneasiness felt by a woman in life. We at Cosmo Arts Clinic, take utmost care, to carry out surgery with successful results, thus helping women look more beautiful.
Care provided at Cosmo Arts for breast Augmentation:
At Cosmo arts, we take best care of your breasts through breast reduction surgery, by giving them the perfect size to relieve you out of all kinds of physical or mental stress.

This is even challenging for women, who are more into outdoor games or other similar work areas and all they look for is something that can relieve them out of all the discomfort arising out of heavy breasts. So for them breast reduction surgery is a vital requirement.
We follow an aesthetic process to counsel all clients who come to us, to talk and see if they are really uncomfortable for this, or they need it, or both. This kind of qualitative care is to possible elsewhere. So, hurry and come up to us for breast reduction surgery.
Celebrities and other popular public figures might choose us for a safe and successful breast reduction surgery, to enhance their beauty and surpass all in terms of their feminine beauty.
We offer safe surgeries in breast reduction to patients who have small breasts and this is the ultimate key to bring a woman out of all social stigmas that come from the society for not being able to stand up to the correct shape.
Often heavy breast causes neck pain, skin rashes or other problems that women do not want to go through. Working women find it even very difficult to fit in their tight formal wear with heavy breast and feel very odd. For such women, breast reduction is the best idea and we offer the best service for you.
For other women, there are facilities of mastopexy and breast lift also in our clinic. So even if you are not in need of an urgent breast reduction surgery, we can still assure you to get relief from sagging breasts soon.
Method of breast reduction surgery at Cosmo Arts:
Our doctors thoroughly talk with the clients and make a thorough examination to understand all possible chances of health complications in case of a breast reduction surgery. In this way, they understand if there is a lump or any other problem in your breast. The practitioners cut around the nipple and remove the excess skin fat to carry out the surgery successfully. This is usually done within four to five hours time. We have skilled doctors in our treasure who are most skilled in carrying out such a surgery in our clinic. So, hurry and give us a call soon. You can also email us.